financial knowledge - delivered
Could You Use some Financial Know-How?
Whether you're looking for a financial refresher, or need to start from the beginning, Shak Hill's 'The 7 Essential Ingredients for Your Best Financial R.E.C.I.P.E.' is a comprehensive financial playbook that will help you take control of your financial future.

Real life examples and relatable stories throughout this 7-part online video course highlight the learning process. And both beginners and savvy financial wizards will find that the class properly positions you to make important life-long financial decisions that will help you manage your money effectively and confidently.
View The Course


Get the financial knowledge you need
The 7 Essential Ingredients for Your Best Financial R.E.C.I.P.E.
With this comprehensive course, you'll get access to over 3 hours worth of online video content, delivered in an easy to understand and relatable manner.

Real life examples and stories throughout the course take the sometimes complicated issues of finance and present them in an understandable, clear, yet fun way.

When finished with the course, you will have a strong understanding of how to create your unique Financial Plan that will help you achieve your goals and dreams!
Try a FREE Course!
Discover how comprehensive
'7 Essential Ingredients for Your Best Financial R.E.C.I.P.E.' actually is!

Click to download the syllabus- FREE!
The Course Creator
Shak Hill
Shak Hill, entered the financial planning field in 1997 and since then has earned an MBA-Finance, the prestigious Certified Financial Planner (CFP®) designation, and others!

In the video, listen to Shak describe the challenges his mother faced when confronted with making financial decisions after a life change, and how this inspired him to develop this course to help financially empower women.
Enroll Today
Testimonials
What Students Are Saying About Shak Hill's '7 Essential Ingredients for your Best Financial R.E.C.I.P.E.'
Do I want to learn about finances or go to the dentist? This is how I feel about learning about finances!! But after watching Shak present his content, I was amazed! The way he tells a story is very engaging. Watching him deliver his message on finances I thought "I can do this!"
Maureen This course presented a lot of information that I hadn't thought about before. It's presented in a manner where you can stop when you need to and come back to where you left off. Shak's stories provide context to his lessons that make it easy to digest.
Jeannette Shak presents information in a simple and engaging manner that just makes sense. His stories really help make the financial lessons relevant and easy to understand.
Angela Our GUARANTEE is simple: If you are not completely satisfied after you have finished the course, we will refund 100% of your money — no questions asked. You have nothing to lose, and financial freedom to gain!
Shak Hill
Creator, Guiding Light Lectures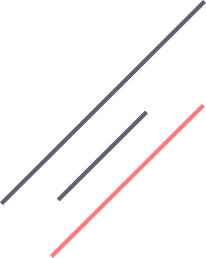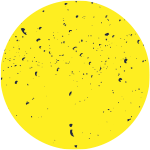 News & info You Can Use
Check Out Our Latest Financial Tips
Check in to stay up to date on the latest financial tips and tricks for the current financial environment.
Interested in more information?
Subscribe to Our Newsletter